As the world's leading information technology and digital industry event,CEBIT was held in Hannover, Germany from June 10th to June 15th。The world's largest gathering of information technology and digital industries has gathered the leading manufacturers from all over the world。 Including IBM、 Intel、 HUAWEI、 Oracle、 SAP、 Salesforce、 Volkswagen、 Ali cloud、 Facebook、 Oracle、 mainland group and other well-known Chinese and foreign enterprises。 In addition, about 2500 to 2800 enterprises from more than 70 countries participate in the exhibition。 The CEBIT theme focuses on the digital transformation of business and society,Four major sectors : digital economy, digital technology, digital dialogue and digital campus,Topics are also focused on driverless, block chain, AI, Internet of things, big data analysis, cloud computing.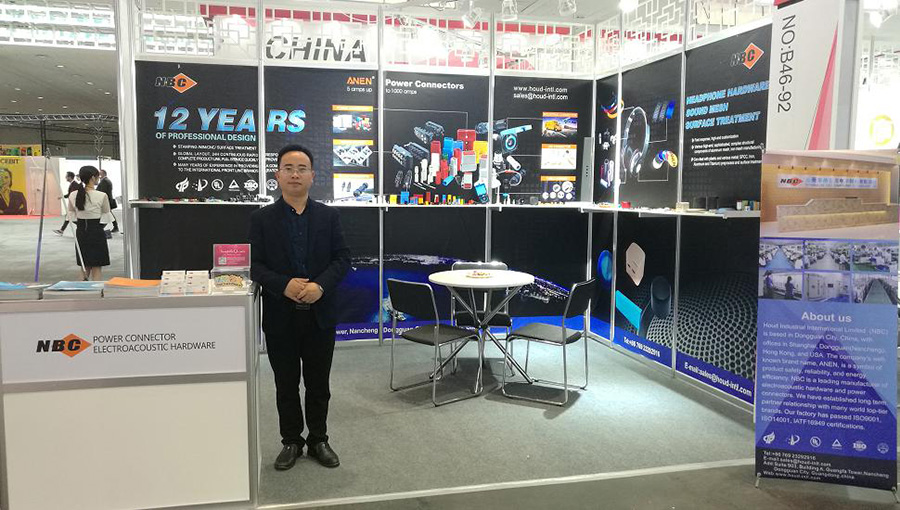 NBC Electronic Technologic Co. Ltd. (NBC) is based in Dongguan City, China, with offices in Shanghai, Dongguan(Nancheng)、Hong Kong, and USA. The company's well-known brand name, ANEN, is a symbol of product safety, reliability, and energy efficiency. NBC is a leading manufacturer of electroacoustic hardware and power connectors. mainly engaged in the high current connectors, surface treatment, electronic hardware solutions, Speaker Mesh,industrial wiring harness processing and manufacturing, precision stamping/cutting products, serve for UPS, power grid, emergency power supply and charging, rail transportation, illumination lamps and lanterns, solar energy, communications, automotive, medical, acoustics, Artificial intelligence、headphones、Intelligent acoustics and other industries. We have established long term partner relationship with many world top-tier brands。 Our factory has passed ISO9001, ISO14001, IATF16949 certifications. and it was awarded the High-tech Enterprises Certificate.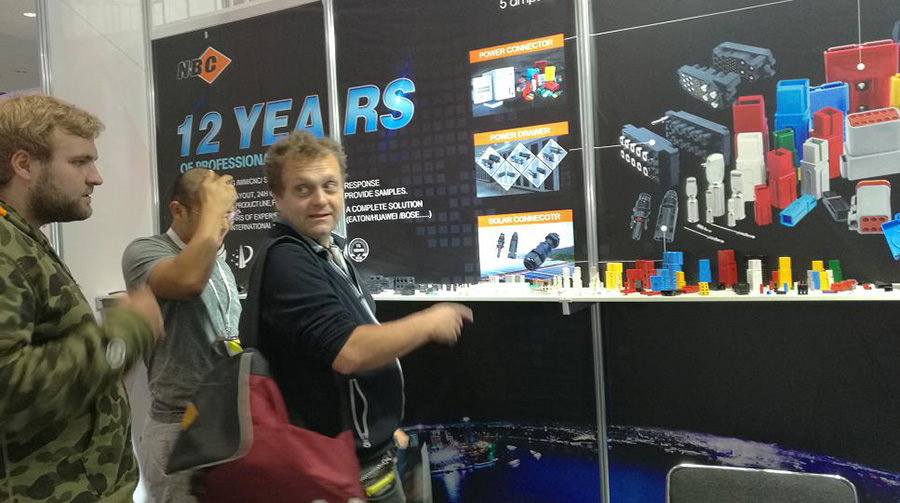 At the conference, NBC company brought in a variety of industrial intelligent automation, automotive electronics, Internet of things applications, rail transit, power system solutions. At present, the NBC is developing many underwater connector, intelligent connector products now, to provide customers with complete system solutions, that request enterprise has strong technical accumulation, In 2017, NBC company expand the technology center, establish the new research and development base, Improving the industrial chain ,It's a very big role in providing customers with more innovative products.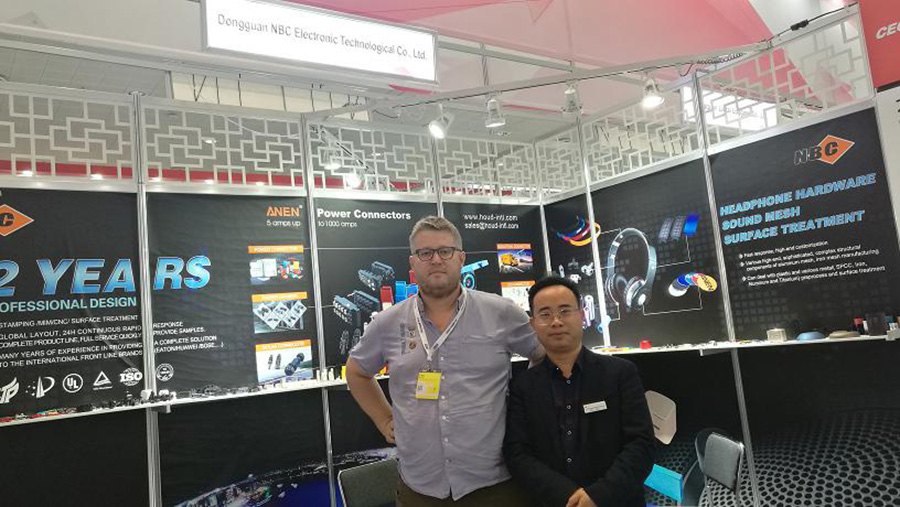 In four-day exhibition, we create many chances of face- to- face communication with our old clients and potential clients。 At the exhibition, A Portugal guest talked for more than 2 hours, He had a deep understanding of the NBC. He has confirmed part of the demand on the spot. He had been in China and Hongkong many times before。He believes that NBC products are the most professional in industrial connectors and electro acoustic hardware industry. And very complete, do a one-stop service。 In the four days, we have already gain more than 20 potential new customers. At the scene, we talked with 3 guests, and reached a number of preliminary comments.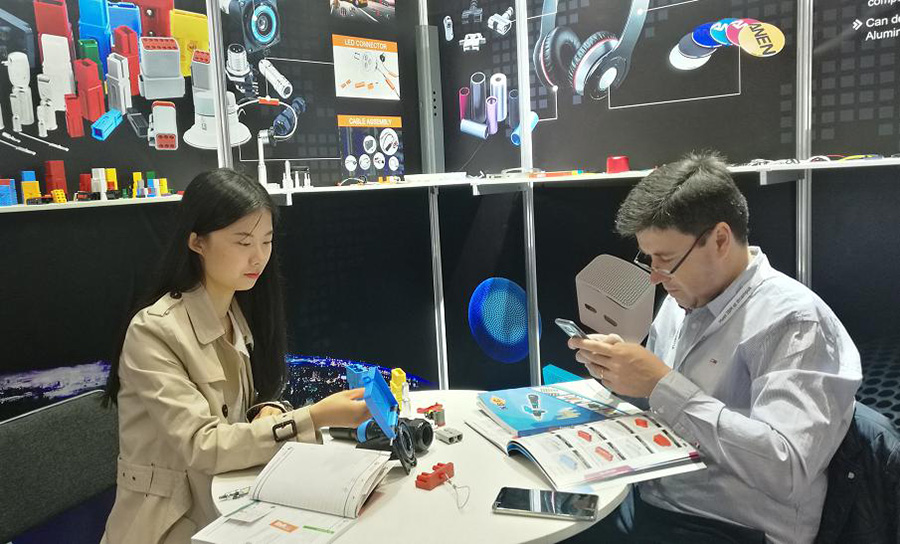 The products of NBC have a luxury display in this exhibition which make the worldwide buyers have a further learning of our brand-NBC。 We believes the business philosophy of "integrity, pragmatic, mutually beneficial, and win-win"。 Our spirit is "innovation, cooperation, and strive for the best" to provide customers with best quality and competitive value, In additional to focusing on technology innovation and product quality.